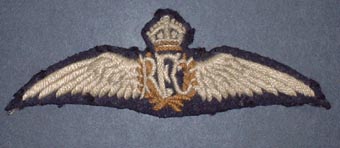 Capt W T L Allcock's
RFC Diary
1915-1917
Visitor Feedback
Please write to the editor@airwar1.org.uk with any comment or feedback about this site. Further background would be welcome.
Please note you may receive an e-mail reply asking for confirmation of your e-mail. On such a reply, please hit your "reply" button and press "send", this will confirm that the message is not spam.
Copyright is indicated on Home Page. If you wish to use material on this site please contact the Editor.